I still cannot get over this Wonderful piece sent to us at the "Crypt"....
Thank You Again good Sir....!!!
And speaking of "Papermau"... Back on October 30th of last year they posted a fun ( and morbid) little "Play-Set" for you to print and make for yourself ... Or a great Easy paper-project for the Kids....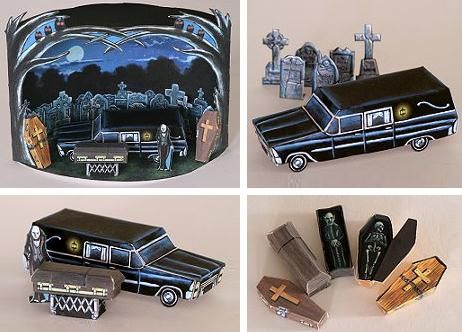 Download your "Free" Play-Set Today Kiddies....
The Hearse Play-Set ... By "Ravens Blight"....
Another Great Paper Project at that Great Site ...."Papermau"...